Overshoes
Zaza Medical is a web page that allows you to purchase all kinds of health products so that sanctuaries can work with the best possible protection and that patients who are in any centre, be it a health centre, or a hospital, do not have any problem.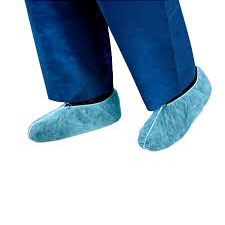 We have a factory with a production capacity of 50K of non-sterile gowns and 30K of sterilized gowns, yes, every day.
If there is any need to increase production, as is happening now in this time of the pandemic, it will decline. We have a factory-installed in 2019, with a road that has 3,500 square meters, of which 1,000 square meters are different outdoor areas.
We have a total of 120 daily workers to meet all the needs of the company. The workers have made the maximum of their capacity to be able to follow the sanitary regulations and the aspects that the product has and that marks the country's legislation.
Our supervisors pay great attention to both cleaning and hygiene. Thus, the workers are going to make all those sterilized gowns and use a piece of protective equipment so as not to contaminate those gowns.
One of the products that we have are overshoes and we will talk about them in this article.
Overshoes are overshoes but made of a material like plastic. That is to say, it looks like polystyrene shoe covers, but made of another material
It can cover both clogs and slippers or shoes if necessary.
Also, it has an elastic opening that allows those shoes or sneakers to be inserted into them regardless of size.
In this way, it will be possible to enter an operating room or make any type of opening that is necessary for a patient without disinfecting that area, even if it is an operating room since all places are very sensitive and can lead to many problems.
So you will avoid having any infection or the patient having them as well.
In conclusion, Zaza Medical is a website that allows you to purchase all kinds of health products to protect workers in this sector and that there is no problem in the United Kingdom, so you can obtain the possibility of selling everything internationally.
One of the products we sell is overshoes. They are made of plastic and allow our shoes not to touch the floor of an operating room or anywhere that is necessary. Thanks to its elastic opening, it does not matter what foot size you have.